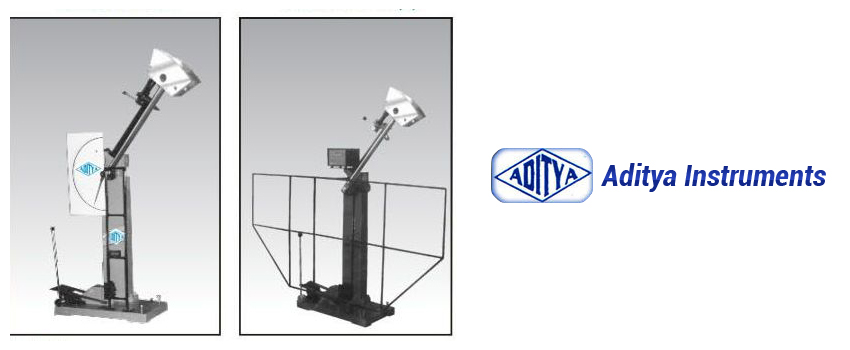 Digital Impact Testing Machine is a specialized method of determining a material's endurance - or "toughness." Toughness is low in brittle materials and high in tough materials. Surprisingly, the hardness of a material does not remain constant but may be influenced by its surroundings. For example, if it is in an extremely cold or caustic environment.
Impact testing determines how much energy a substance can absorb and withstand at high speeds before it breaks. In principle, it is a quality control approach used to verify that material will function as expected while it is in use.
Purpose Of Impact Test:
The goal of impact testing is to determine an object's ability to withstand high-rate loading. It is commonly envisioned as two objects colliding at high relative speeds. The capacity of a component or material to withstand impact is frequently one of the decisive elements in the service life of a part or the appropriateness of a designated material for a specific application. One of the most challenging qualities to assess impacts resistance. The capacity to quantify this attribute is extremely beneficial in terms of product liability and safety.
The Izod And Charpy Tests Are The Two Most Used Types Of Impact Tests
.
-In both cases, a standard specimen is struck with a regulated weight pendulum moving at a given speed. The amount of power absorbed in breaking the test piece is determined, and this offers an indicator of the test material's notched toughness.
-These tests reveal that metals can be classed as brittle or ductile. When impact tested, a brittle material will receive a small quantity of energy, but a robust ductile metal would absorb a big amount of energy.
-It should be noted that these examinations are qualitative; the findings could only be contrasted with one another or with specification criteria; they cannot be used to compute the fracture toughness of a weld or parent metal, as would be required to undertake a fitness-for service examination.
-Carbon and low alloy steels display a change in fracture tendency as temperature decreases, with the failure mechanism shifting from ductile to brittle.
-When impact testing is performed at various temperatures, the findings of energy absorbed vs temperature may be plotted to produce the 'S' curve.
-This demonstrates that when the temperature drops, the fracture of these steels transitions from ductile on the top shelf to brittle on the lower shelf, traversing through a transitional zone where the fracture would be confused.
Engineers examine a material's capacity to absorb impact to forecast its behavior under real-world settings. Many materials break down rapidly when struck, usually at flaws/cracks or notches. The most typical impact tests from Digital Impact Testing Machine include striking a notched bar with a swinging pendulum; altitudes before and after impact are used to calculate the energy necessary to fracture the bar. The test piece is held sideways across two vertical bars in the Charpy test. The sample in the Izod test remains erect, like a fence post.
The drop ball impact test and the repetitive blow impact test both involve introducing specimens to many strikes of greater levels. Non-destructive impact tests are used to measure impact resistance and stereoscope hardness.